---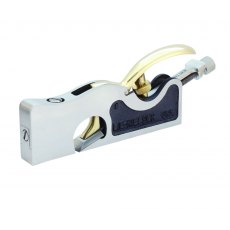 Lie-Nielsen Small Shoulder Plane
This is the smallest of the Lie-Nielsen "Preston style" shoulder planes, 5/8" wide, 5 3/4" long. The blade is 0.140" thick, and the tool weighs 1.35 lbs. With an adjustable mouth like its larger siblings, this tool is just right for trimming and fitting small tenons, dadoes and rebates. !!!!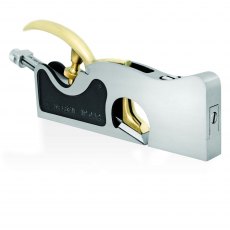 Lie-Nielsen Medium Shoulder Plane
A improved version of the now discontinued Record 042. This plane is 3/4" wide and weighs 2.35 lbs. The body is 9¼" long, with a 3/4" x .140" thick blade. This is an elegant tool for trimming and fitting tenons, dados and rebates. !!!!
---