---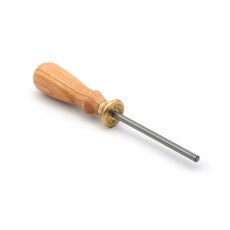 Lie Nielsen Carbide Burnisher
Creating a burr on a scraper requires a hard, highly polished surface. The Lie Nielsen Carbide Burnishers have a 4" polished solid Carbide shank held in a Cherry handle. A flared Brass bolster protects your fingers while burnishing.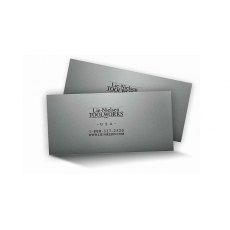 Lie-Nielsen Hand Scraper Blade Set
Lie-Nielsen Hand Scraper Set A pair of 6" x 2 1/2" hand scrapers made from premium, high carbon Swedish Tool Steel. One scraper is 0.02" thick, which makes a very flexible scraper. The second is 0.032" thick, which is much stiffer. These blades are ground square on the long edges, are easy to use and very handy.
---
Lie-Nielsen No. 212 Small Iron Scraping Plane
Please note that this is the iron version, the bronze version is temporarily unavailable. Scraping Planes are used for finishing woods that do not yield well to the hand plane. A scraping plane is more comfortable to use than a hand scraper, and a plane body helps you keep the surface you are scraping flat. They can be tricky to master, however. To make it easier, Lie-Nielsen do not recommend...