---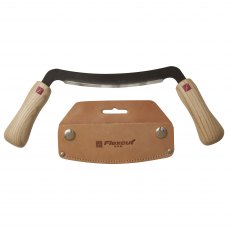 Flexcut 5' Flexible Draw Knife KN16
This flexible Flexcut draw knife has 5 inches of workable edge, designed to flex around contours where large amounts of stock need to be removed quickly. The tool can be flexed to accommodate concave or convex surfaces. Cuts can be made that conform more closely to the finished shape, taking less time to sand or scrape. The curved edge gives a skew-like cutting action for a low resistance cut. This...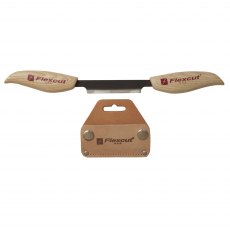 Flexcut 3' Draw Knife KN25
This handy little draw knife by Flexcut was developed for fan carving but works great for skinning small areas of bark and roughing-off corners. Made in the USA by Flexcut.
---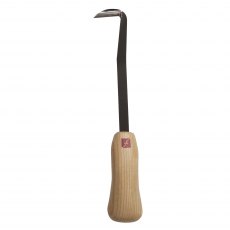 Flexcut 1'' Mini Draw Knife KN17
This miniature draw knife by Flexcut is designed for hard-to-reach areas, where a pulling action is more conducive to efficient stock removal. The flexible shank allows the cutting angle to be changed easily for contoured cuts. Made in the USA by Flexcut.