---
Benchcrafted Drawsharp
Ease and safety With the Benchcrafted Drawsharp, the cutting edge is facing away from your body and fingers, the honing action is parallel to the blade, and your fingers are safely behind the cutting edge at all times. If you've shied away from using drawknives because of sharpening, the Drawsharp will open the door to this wonderful tool, whether you're a chairmaker, or looking to add the drawknife...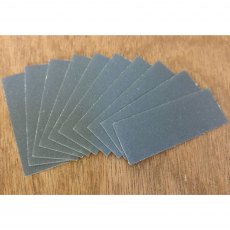 Accessories for the Benchcrafted Drawsharp
Rehab kit Most knives will be in good enough condition to use the abrasives included with the Drawsharp. But for those which require more aggressive material removal (removing knicks or severely blunted edges) or for those who may not want to grind their knife, Benchcrafted offer a rehab kit with medium and coarse diamond abrasives. The kit includes two sleeves and two each of coarse and medium diamond...