---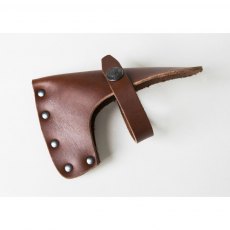 Gransfors Bruk Leather Sheath
Replacement leather sheaths for Gransfors axes. Made from vegetable-tanned leather which is a little ''greener'' than other tanned leathers.
Journeyman Handcrafts Axe Conceal Carry Sleeve
Do you have trouble carrying your small forest axe on the outside of your pack when heading to the woods? Well this slimline sleeve from Journeyman Handcrafts is designed to conceal the axe from sight so it looks nothing more than a canvas pouch! These carry sleeves are hand made here in the UK using only the best materials.