---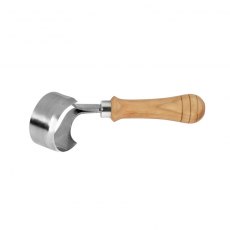 Pfeil Scorp Round
The Pfeil scorp round is a tool for hollowing out bowls, or sculpting the seat of chairs etc. Cherry wood handle. Forged from K720 steel, blade is 65mm in diameter.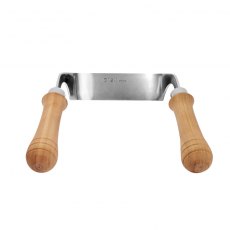 Pfeil Two Handed Scorp (Inshave)
This Pfeil two-handed scorp (actually we prefer to call this an Inshave) is ideal for hollowing out large cavities. Special form to cut the seats of chairs. Cherry wood handles. Forged from K720 steel. Blade width 140mm
---
Ray Iles Inshave (Scorp)
The Ray Iles Inshave (scorp) has steamed beech handles with brass ferrules. This tool is basically a semi circular drawknife with an 8" blade.