---
Premium Honing Oil - 4oz
This Premium Honing Oil is the essential component to your sharpening process. Used to lubricate the stone surface for ease of blade glide, oil will also float away particles of metal that accumulate during the sharpening process. Light, non-toxic, mineral based and USDA approved food grade.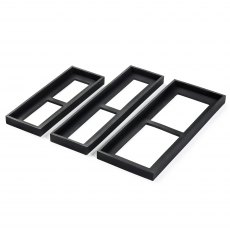 Silicone Non-Slip Base
Available in three sizes to accommodate the most popular bench stones. This base will anchor your stone securely to any surface and provide stability when drawing the blade across the stone surface.